Robert Steinhilber Comics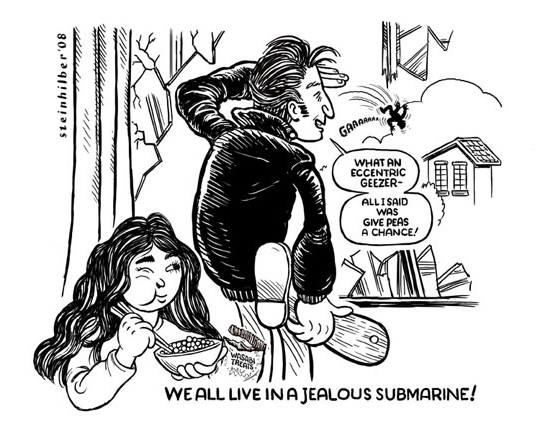 Parke Wabash (not his real name) and I (not my real personal pronoun) were discussing the infamous altercation captured on camera between John Lennon and Al Capp in a Montreal hotel room in 1969.
"Wouldn't it have been funny if Lennon jumped out of bed and cold-cocked Capp?"
Maybe it would have and maybe it wouldn't. This ten-panel comic strip explores the possibility.